Moonlight & Roses

Provence Wine
Philosophy
The right time, is when the winegrower decides to pick the grapes, early in the morning, when the moon is still watching over the vineyard and the crisp cool of the night preserves the colour and aromas of the berries.
The right time, is when our winemaker, Thierry, chooses to launch the winemaking process and the blending of our cuvée to bring out all the freshness and typicity of Moonlight & Roses.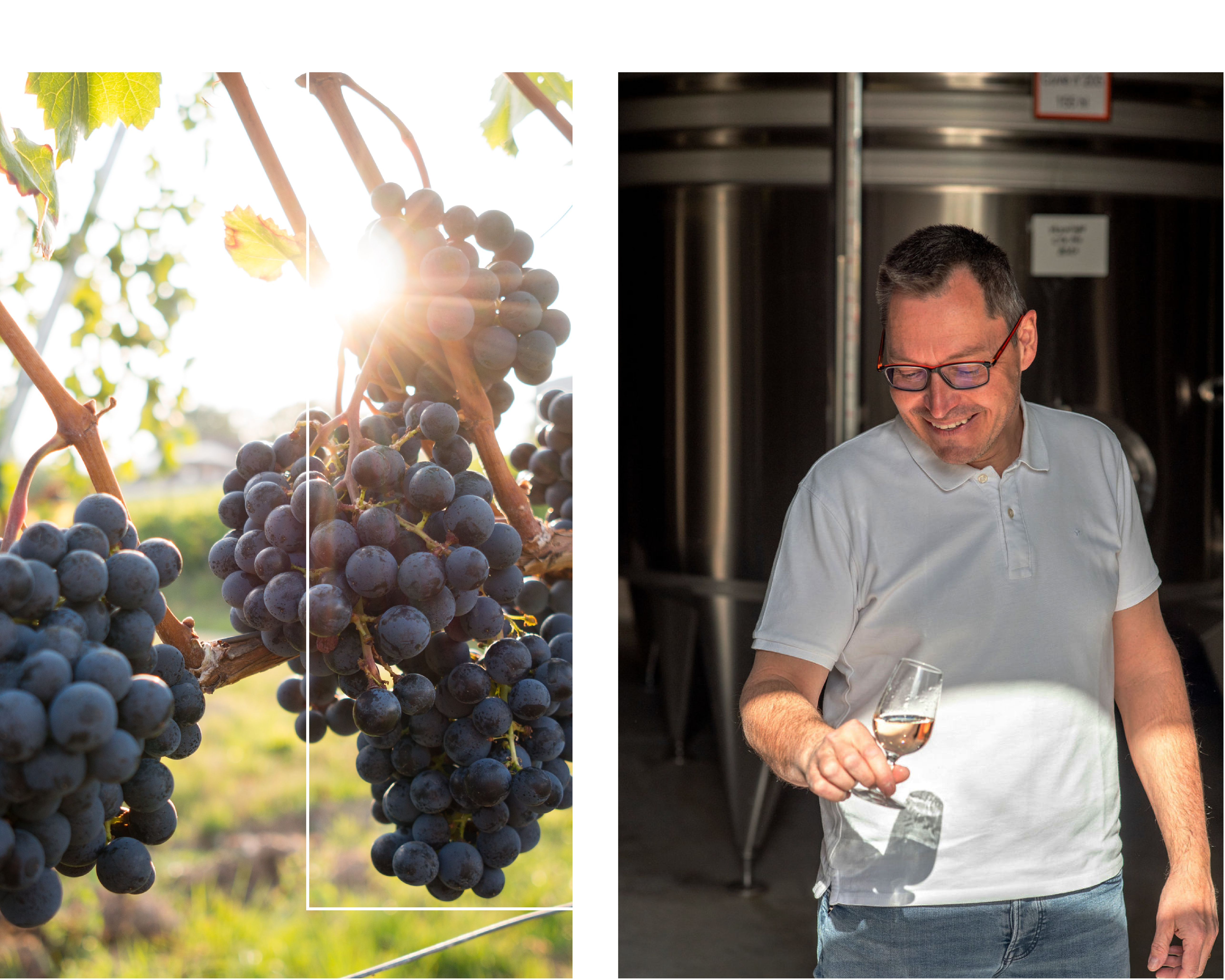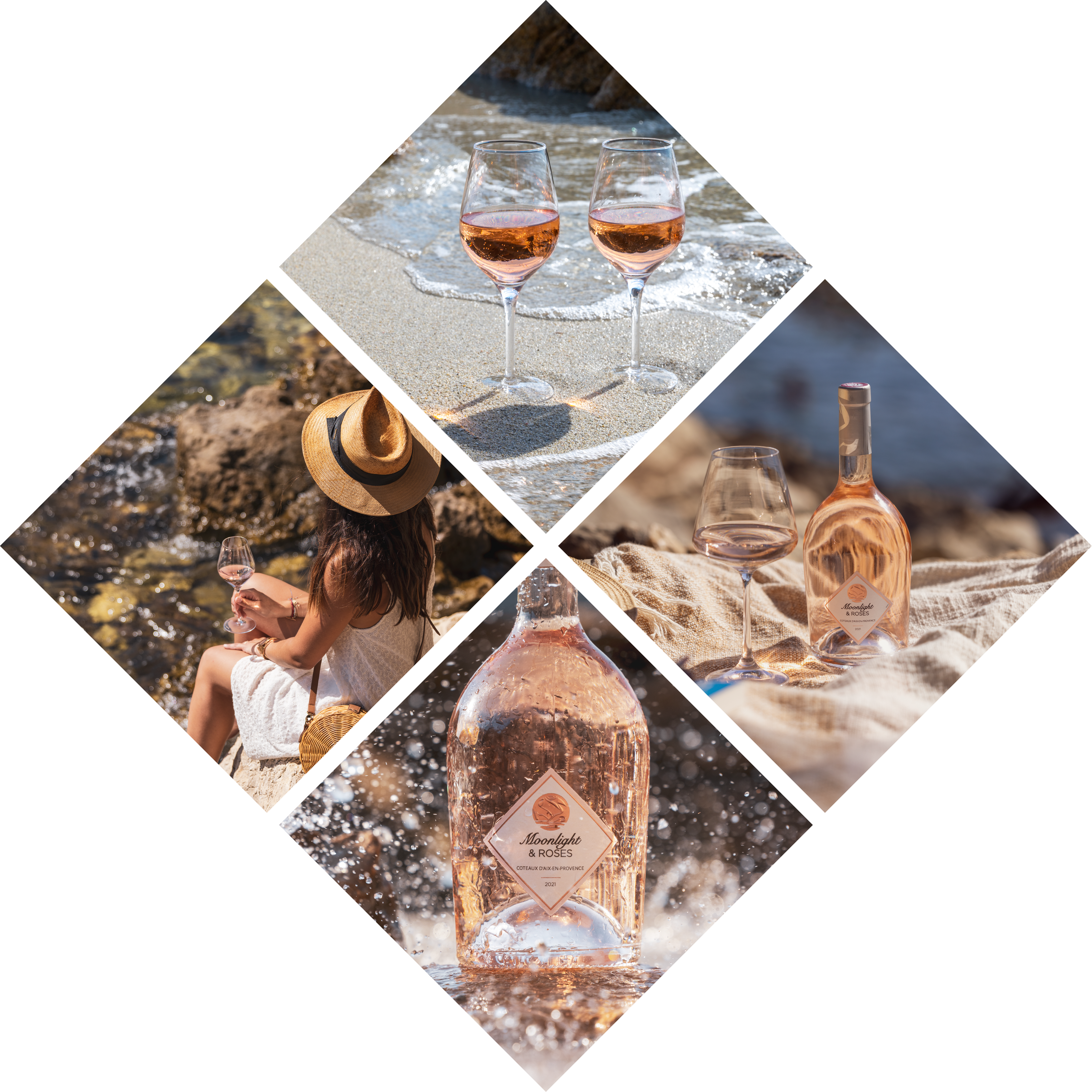 The right time, is when we want it to be! That moment at dusk after an intense day when the breeze is cooler and we want to be with others and to relax.
The right time, is when we enjoy a wine that is a pleasure to share, freely and simply. It is a calm or festive time to feel good while making the most of the cool of the evening, of the night and of Moonlight & Roses!
Origins
Situated between the sea and the mountains, between a horizon of peaks and the haze of sea spray, Moonlight & Roses is made with grapes grown in a fresh clay-limestone soil in a vineyard at an altitude of 400 meters.
The young and strong vines express all the generosity of Provence.
Sourced on altitude
Provencal terroirs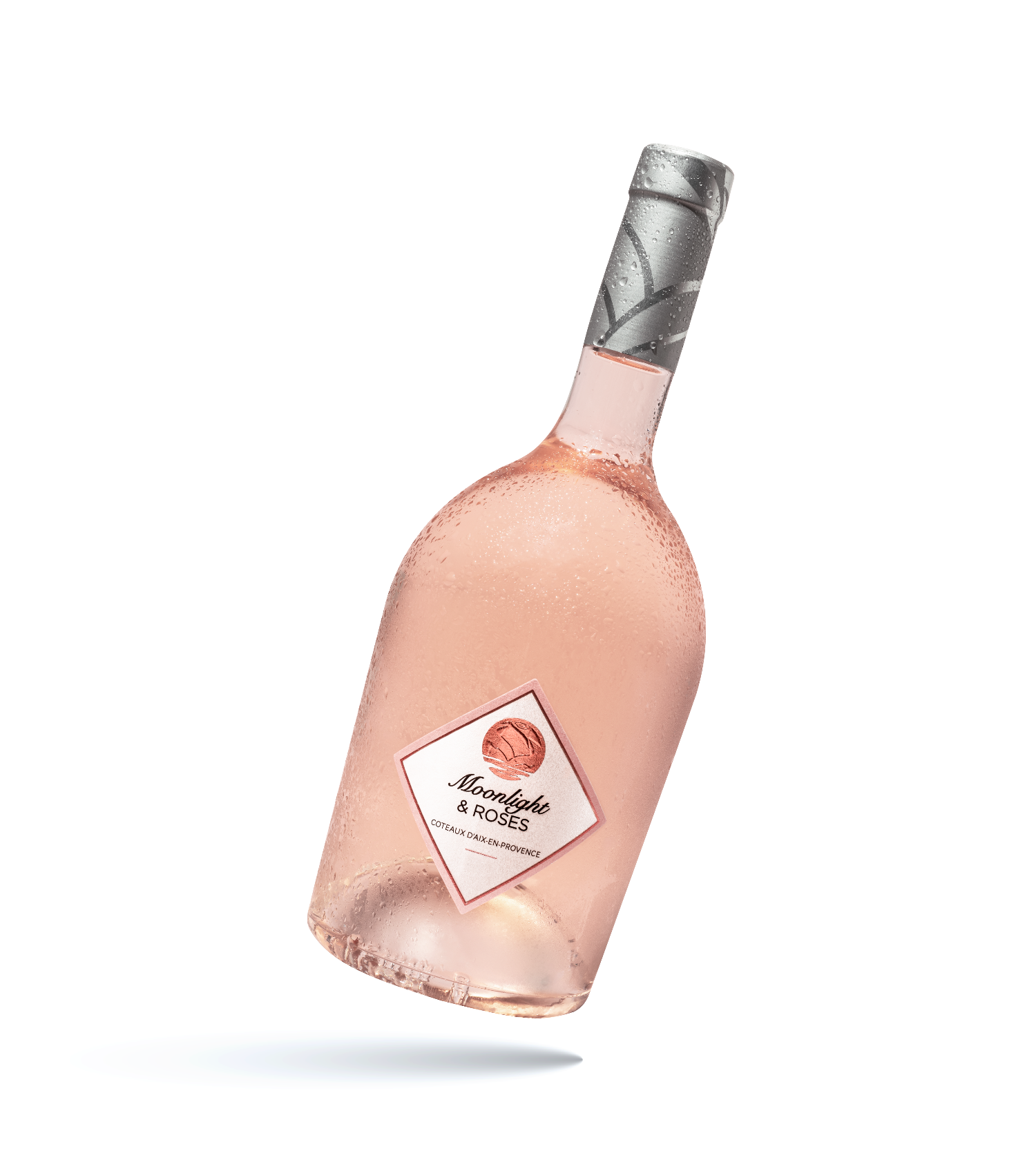 Elegance, freshness
and generosity on notes
of red berries.
Ambassador
of Provencal
freshness.
Syrah, Grenache
and Cinsault,
the perfect balance.